Have you ever had a long script that you are trying to scroll through? Do you wish that you could see a preview of the scroll area to easily see what section you are in? Well, starting in SSMS 2016, you can. Just right-click the vertical scroll bar, and select "Scroll Bar Options…"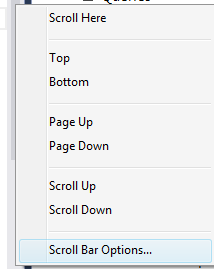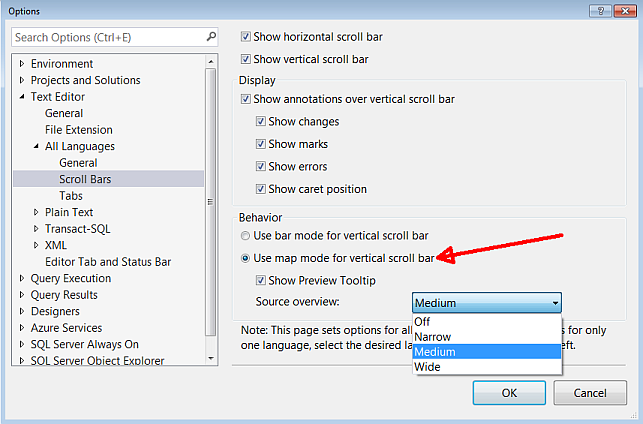 When you select the option to set the vertical scroll bar to use map mode, it will widen a bit so show a compressed view of the script, from top to bottom. While you're at it, set the "Preview Tooltip". Consequently, as you're moving your mouse along the scroll bar, this will show you the text in that section.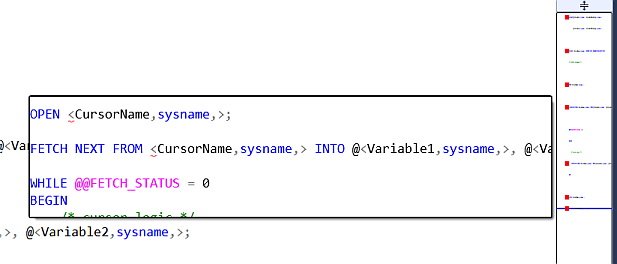 Jason Brimhall wrote about this feature also on his blog.
This post is for day six of my month-long blog series "A Month of SSMS Tips". I have a landing page for the series at bit.ly/MonthOfSSMS. Please visit this page for an easy place to quickly view all of the other tips in this series.