Over the last several weeks, we have been making several changes to various settings in SSMS. Now that you have SSMS configured exactly to your liking, you need to save all of these configuration settings. You know, in case you have to start over with a fresh install. Thankfully, saving SSMS settings is very easy. Under the Tools menu is an option to import and export settings.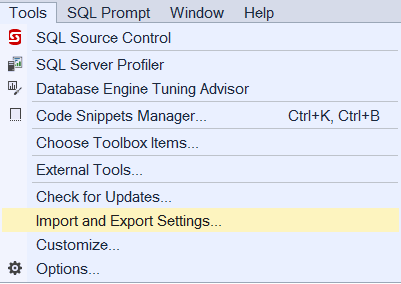 This brings up a dialog to either export or import settings, or to reset all of the settings: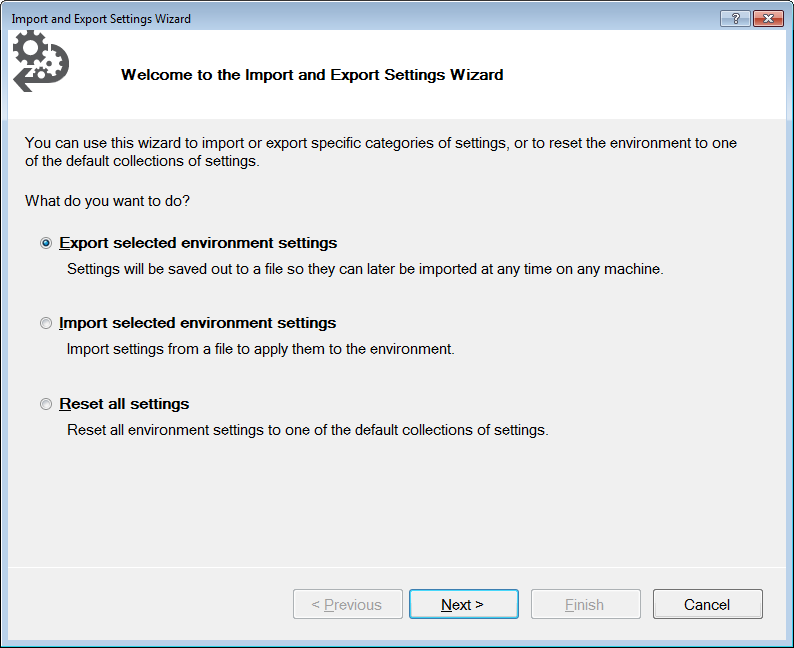 Just follow the prompts for exporting, importing or resetting the settings.
This post is for day twenty-eight of my month-long blog series "A Month of SSMS Tips". I have a landing page for the series at bit.ly/MonthOfSSMS. Please visit this page for an easy place to quickly view all of the other tips in this series.